State and Federal News
There's nothing like a cool $154.6 million to get Los Angeles all fired up.
Especially when the money–the largest federal grant of its kind–will be used to help establish a new emergency-communications network linking all of the L.A. region's police, fire and emergency workers.
The award was announced Monday by a jubilant group of elected officials whose enthusiasm survived the broiling 100+ degree heat outside the county Hall of Administration.
"Today's news is huge – a big down payment on a safer future," said Rep. Jane Harman, of Venice, who helped secure the funding as a senior member of the House Committee on Homeland Security.  "Our ability to prevent, protect and respond to natural and man-made disasters will be dramatically enhanced."
The grant will help pay to design and build the new communications network, called the Los Angeles Regional Interoperable Communications System (LA-RICS for short). The wireless network aims to become a seamless disaster-communications system linking all of the region's 34,000 first responders and disaster personnel, from police and fire to health-care workers. It will also enhance communication with state and federal agencies.
Failures to communicate among multiple agencies have plagued responses to emergencies ranging from 9/11 to Hurricane Katrina to Southern California's large-scale natural disasters.
"It is critical that all of the agencies that respond to disasters, whether they are fires or floods, are able to communicate with each other," said Supervisor Zev Yaroslavsky.
He and other officials praised Harman for understanding the network's importance, and, as he said, "for doing something about it."
"I want to thank you for your yeoman's effort," Los Angeles Mayor Antonio Villaraigosa said to Harman.
The new system will be built over the next 3 to 5 years at an estimated cost of $500-$700 million.
LA-RICS was created in 2009 as a Joint Powers Authority by the county and city of Los Angeles and 81 other local cities. The new voice and data radio system, to be linked with fiber-optic cable, microwave antennae and other connections, would replace the current patchwork that often blocks communication between law enforcement and fire agencies.
In August, the Board of Supervisors approved a first year LA-RICS budget of $17.76 million.
Funds from the federal grant came through the federal Commerce Department's Broadband Technologies Opportunity Program, with funding from the American Recovery and Reinvestment Act of 2009.
Sheriff Lee Baca noted that the network, when completed, will cover 1,000 frequencies and 500 channels. "This is unprecedented throughout the entire United States," he said.
Posted 9/27/10
When Gov. Arnold Schwarzenegger this month unveiled his admittedly "ugly" spending plan that would slash the safety net for the state's poor, one man understood the implications better than most.
Philip Browning oversees Los Angeles County's Department of Public Social Services, the largest such agency in the nation, serving more than 2 million people. Schwarzenegger's proposed budget takes dead aim at the services his nearly 14,000 employees deliver, including in-home help for the disabled and the state's welfare-to-work program.
Given the opportunity, here's what Browning would respectfully tell the governor. "You need to visit one of our offices. Spend the day with one of our customers. Look at the people affected by your decisions. Until you see and experience their problems, you can't appreciate your impact."
Schwarzenegger, who has vowed not to raise taxes as a way to close California's $20 billion deficit, has presented the legislature with a 2010-2011 budget that is unparalleled in the breadth of its proposed cuts to social programs. The largest single reduction would be the $1.6 billion CalWORKs welfare program, which provides an average of $500 a month to families and requires participants to eventually obtain jobs. Its elimination would make California the only state without a welfare-to-work program for low-income families with children.
Now the budget action will shift to California's deeply partisan legislature, where Republicans have vowed to block tax increases and Democrats have insisted they will not, in the words of Senate leader Darrell Steinberg of Sacramento, "be a party to devastating children and families."
This week, Democrats got ammunition from the non-partisan Legislative Analyst's Office, which said Schwarzenegger's proposed cuts to CalWORKs and other social programs should be rejected in favor of new fees and other less damaging approaches to replenish state coffers that have been drained by the faltering economy.
As Browning knows, the stakes in all of this are extraordinarily high for L.A. County, which is grappling with its own $500-million budget deficit. His department has estimated that if CalWORKs was eliminated, 320,940 children in 167,617 families would lose cash assistance. Financial responsibility then would be shifted to the county's general relief program, costing the county an estimated $452 million annually—if just half of CalWORKs participants were deemed eligible. (Click here for an analysis by the county's Chief Executive Office.)
And the fallout wouldn't end there. More than 4,000 county employees who administer the CalWORKs program would suddenly find themselves without jobs, putting additional strains on county services at a time when CalWORKs' client rolls already have swelled because of the recession. "There are very few empty seats in our waiting rooms," Browning said.
Browning said he drove by one of his agency's offices the other day and saw people lined up in the early morning drizzle. "They were standing out in the cold so they could be first in line to get inside a warm building, where they could apply for a benefit that is meager, at best."
Many of these people, he said, represent the newly needy, who never pictured themselves applying for food stamps or benefits that the governor now wants to end. They've come in such large numbers, Browning said, that some of his front-line workers have had a hard time adjusting. "The workers identify more with participants today than ever before,"
Browning said. He said they tell him: "They look just like me. I feel so bad."
To help them cope, Browning said he created an "emotional well-being class," where workers can share their experiences and find support. He said he also created a "basic finance" class that teaches about "bankruptcy, foreclosure, all the terms that we are having to deal with."
The imperative now, Browning said, is to communicate these realities to Sacramento.
"I have to make the best case possible about how human lives are going to be impacted by the decisions that politicians make in Sacramento," Browning said. "They are far removed from the everyday trials and tribulations of these individuals. Some our legislators have taken the time to go on ride-alongs with us. They've seen the debilitation, they get it. But there are some who we can't get to take that journey with us yet. They're the ones we're trying to show that what we're doing is responsible, accountable and not overly generous."
In recent weeks, he said, the agency has been videotaping people who desperately need the programs that are on the governor's hit list, including In-Home Supportive Services, which has been targeted for significant cuts. The IHSS program pays a worker to provide basic care for qualifying seniors and others with disabilities so they can live independently.
"Without someone to take care of them at home," Browning said, "I'm convinced they'd be institutionalized."
He said the videos—one of an elderly disabled woman, the other of a severely handicapped child—would hopefully be shown during budget deliberations to give legislators a real-life understanding of the issues beyond the statistics.
Still, no matter how effective the strategy, Browning knows that difficult days lie ahead. He believes compromise will be reached in Sacramento to avert the worst-case scenarios but that state government simply has run out of gimmicks to balance the budget.
"All the smoke and mirrors have been used," he said. "I think there are a lot of people who are going to be hurt."
A lifeline for independence
Faced with the prospect of serious cuts to social services in the California budget, the L.A. County Department of Public Social Services has produced two videos showing the crucial role of one endangered program—In-Home Supportive Services, which helps seniors and others with disabling conditions avoid institutionalization.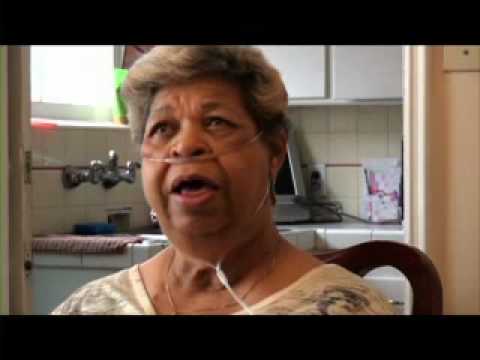 Every year, the Board of Supervisors travels to Washington D.C. for several days to press the county's agenda with congressional and White House officials. This year, the stakes are particularly high because of the dire budget realities of local and state governments.
At the top of the Supervisors' list will be requests for: financial help in preparing for implementation of health care reform; a continuing federal partnership for a program that provides temporary support for needy families, and full federal reimbursement for state and local costs associated with the incarceration of undocumented criminal aliens.
For the board's schedule of meetings and details on the issues it will be pursuing in Washington, click here.
Posted 5/4/10
Confused about the state's $20 billion budget gap? Want to find out what state cutbacks will do to local services? On Friday, March 12 at 10 a.m. in West Hollywood, State Sen. Fran Pavley has invited state Legislative Analyst Mac Taylor, Supervisor Zev Yaroslavsky, West Hollywood Councilmember John Duran and others to address her State Budget Town Hall. There's no shortage of urgent topics commanding public attention in the current economic crisis and the Governor's 2010-11 proposed budget.
See this map for directions to Fiesta Hall at West Hollywood's Plummer Park, 7377 Santa Monica Boulevard, or call Callie Hurd in Sen. Pavley's office at 310-314-5214 for further details.
Posted 3/11/10
Federal stimulus money is on the way to Los Angeles County for a program that will make it easier for homeowners and businesses to finance the installation of solar panels on their roofs.
The $15.4 million Energy Efficiency and Conservation Block Grant, awarded at the end of September, will pay the set-up costs for a loan program to make solar panels, weatherizing and other clean-energy retrofits affordable to residents and businesses in unincorporated county areas. (Talks are underway for cities to opt in to the county's plan soon, too.) Without the stimulus money, the county lacked the funds to set up the program, says Howard Choy, director of energy program at the county's Information Services Department.
Once the program is up and running, the county will make low interest loans, funded by municipal bonds, to property owners, who will pay back the county over time through their property tax bills. That easy-payment mechanism will eliminate the upfront costs that are a major impediment for property owners who want to go green but lack the upfront funds for costly clean-energy retrofits.
Didn't know about the federal stimulus grant? You can find news about all of the county's federal stimulus grant applications at its Stimulus Funding website. Scroll down to the Status of County ARRA Grant Applications (or click here) and you'll find a scorecard of every grant application the county has made under the American Recovery and Reinvestment Act of 2009, President Obama's $787 billion federal stimulus plan better known as ARRA.
The county's scorecard lists all of the 39 grants totaling $368 million that the county has won, including for programs to boost spending on food stamps and homelessness. The site also lists grant applications that are filed but still pending, along with those that were denied, such as one to retrofit 128 aging diesel county Public Works work vehicles with pollution-cutting devices.
Much of the money comes in "primary" grants made directly to the county or one of its agencies. Also listed are "secondary" grants made to the state of California and passed on to L.A. County in the form of road-repairing funds through Caltrans.
County officials have promised to make the reporting process transparent to the public as well as the federal government. The county beat the feds' initial October 10 deadline to file reports on the county's spending of grant money, a detailed accounting of funding and expenditures. (Some states and localities didn't get in under the wire; the federal managers had to extend the reporting period for 10 days.)
Come next reporting period—in early 2010—the county's chief executive office will list the federal grants L.A. County has received, using enhanced charts and graphics, according to Scott Wiles, special services assistant in the Operations section of the CEO's office.
The Los Angeles County Board of Supervisors voted July 21 to fight in court a "fiscally reckless and morally bankrupt" plan by Sacramento lawmakers to close the state's budget gap with billions of dollars seized from California's local governments.
The board, acting unanimously on a sharply worded motion by Supervisors Zev Yaroslavsky and Don Knabe, accused state political leaders of concocting a scheme that, if adopted, would potentially rob L.A. County next year of more than $313 million in redevelopment project funds and $109 million in gas taxes used to construct and maintain the region's highways. In just 10 years, those figures are projected to soar into the billions.
"State spending and significant tax giveaways, among other things, have brought us to the precipice," Yaroslavsky and Knabe said in their motion. "Transferring local funds into the state treasury does nothing to address these policy failures. Taking advantage of counties that serve the elderly, ill, mentally ill, disabled and the impoverished is wrong on its face, and it is illegal."
The board directed the county counsel to file a legal challenge against the state should it try to divert transportation money or deprive the county of redevelopment funds through unlawful legislative sleights-of-hand.
Specifically, under the budget proposal, the life of a redevelopment agency could be extended for up to 40 years without a legally required finding of blight in a community. In this way, the state believes it could hold onto huge tax sums that would otherwise flow to local jurisdictions. The cost of this scheme to Los Angeles County over that period of time would be an estimated $10 billion—money that could be paying for vital public safety and human services.
The state budget plan, the product of months of partisan posturing and wrangling, is designed to close a $26.3 billion deficit that has pushed California to the brink of insolvency. The state's bond rating is now the worst in the U.S.
Beyond seeking an infusion of revenue from local governments, Gov. Arnold Schwarzenegger and the legislature's four top leaders have proposed unprecedented cuts in government services, including in health and education. Tens of thousands of seniors and children would be severely affected if the budget plan is passed in the coming days by the Senate and Assembly. What's more, the Capitol's "Big Five" have proposed major cuts in the state prison system, potentially clearing the way for the early release of nearly 30,000 inmates.
To read the Yaroslavsky/Knabe motion, click here.
For an L.A. County overview of the state's tentative budget proposal, click here.
In February, President Obama unveiled a $3.55 trillion budget for Fiscal Year 2010, beginning on October 1, 2009. In his remarks, he called the budget "an honest accounting" of costs being racked up that for too long had remained hidden off the books.
The previous week, Obama signed a far-reaching $787 billion federal stimulus package intended to help jolt the American economy out of its most serious downturn since the Great Depression. The compromise measure is officially titled the American Recovery and Reinvestment Act of 2009. Read the full legislative text here; see the White House ARRA page for full background, including state-specific details, tables and fact sheets on the 407-page package.
County budget officials are still analyzing the potential net county impact of the budget actions, but Supervisor Yaroslavsky cited the following Third District projects as special priorities for federal stimulus package funding:
• Tujunga Wash Restoration – Add an additional ¾ mile to the existing mile-long stream course alongside Tujunga wash, offering environmental enhancement, water-quality improvement and recreational opportunities in the right-of-way adjacent to the County's Tujunga Wash Flood Control Channel
• L.A. River Headwaters – Transform a flood control maintenance road into a greenway with native landscaping and a walking trail, and plant rain gardens to capture, treat and recharge storm water runoff
• Strathern Pit Multi-Use Project – Capture and use wetlands to treat storm water runoff in 2.2. sq. mi. of the Sun Valley Watershed on a 46-acre site incorporating open space, habitat and recreation purposes, and recharge the underground aquifer beneath the Sun Valley Park recharge basins